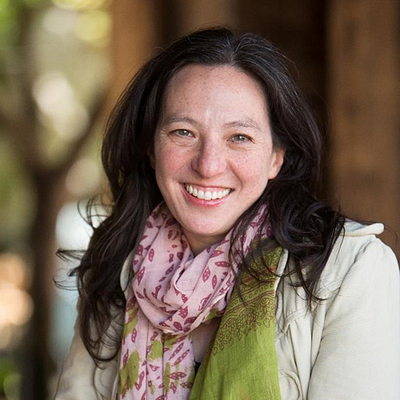 Ellen Martin is Circulate Capital's Chief Impact Officer. In her role, Ellen is responsible for driving impact and insights for Circulate Capital and its affiliated nonprofit, The Circulate Initiative, and providing shared evaluation, research, analysis and strategy services across the organizations. As a member of each organization's leadership team, Ellen is focused on ensuring our collective strategies, assets, and relationships deliver impact as we grow.
Prior to joining Circulate Capital, Ellen was Vice President for Impact and Strategic Initiatives at Closed Loop Partners. At Closed Loop, Ellen led impact, research and portfolio management for Closed Loop's Infrastructure Fund. During her tenure, the Fund deployed $50M with $200M co-invested in projects in North America, resulting in avoidance of 2 million tons of GHG emissions in the first three years. Her research on advanced recycling technologies for plastics, the economics of PET recycling, and strategies to increase the supply of post-consumer resins have been influential in shaping global commitments and investments among the world's largest consumer brands.
Before she discovered her passion for the circular economy, Ellen was a strategy consultant at FSG, the social impact consulting firm co-founded by Harvard Business School professor Michael Porter. Her clients included Fortune 500 companies, philanthropic foundations, development banks, and nonprofit organizations. She also directed learning and knowledge exchange for members and partners of FSG's Shared Value Initiative. During this time, she led the research team behind Fortune Magazine's inaugural "Change the World" list, featuring $1Bn+ companies addressing global challenges through profitable business models. Each year, the "Change the World" list ranks the top 50 companies by their achievements and impact, consistently including Circulate Capital's corporate partners.
Ellen received her MBA from the University of California, Berkeley, and her BA from Yale University. She has been a lecturer in the MBA programs at Berkeley and Stanford, among other leading universities, on impact investing, circular economy, sustainability and corporate responsibility, and impact measurement. She is a regular speaker and contributor on the topic of investing in the circular economy.