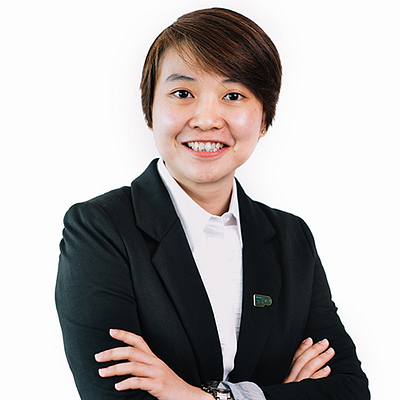 Josephine reported to the Penang Green Council as the new General Manager in April 2019. Prior to her appointment to Penang  Green  Council,  Josephine  served  as  the Special Officer  in charge  of  the environmental  portfolio  under The Penang State Government for 7 years.
In this role, she has been a strong advocate in environment-related    issues,    actively    participated in    policymaking, educational  awareness  &  outreach  programmes  as  well  as international networking platforms.
Josephine  was  born  and  raised  in  Penang,  Malaysia.  She received her secondary education in Penang Girls' High School and graduated with Academic Distinction from the Universiti Tunku Abdul Rahman (UTAR) with a bachelor's degree (HONS) in Mass Communication in the Creative Industry Faculty.  She  is  also holding a certificate of proficiency in food waste prevention.
She is currently the Leader for Circular Economy Club Penang Chapter, Advisory Band member the Sustainability  Council  (Majlis  Kelestarian  University-MKU)in University  Sains  Malaysia  (USM), Advisory Board Member for Fides Certification Sdn Bhd. She is also a certified Standard Mental Health First Aider. She has been awarded as The Best & Outstanding Performance Government Officer from the year 2015 to 2019.